The Best Orthodontist Recommends Things To Do in Kaneohe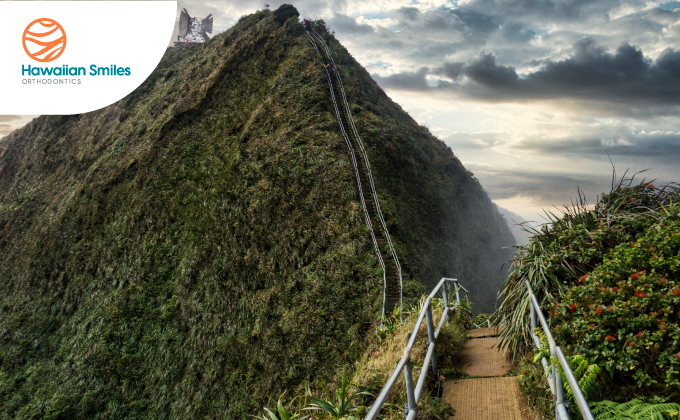 Aloha kakahiaka from the "The Aloha State." Yes, that´s right. Our way is to say hello and invite you on this journey to our home to Kāne'ohe (Kaneohe) in Hawaii. Kaneohe is a windward town of O'ahu, located on the coast that carries the same name and is 10 miles from Honolulu.
On land, the Ko'olau range stands tall with 500 meters above sea level. The range extends out at one side of the town. The Ko'olau is the western half of the original Ko'olau volcano. During a cataclysm, the Ko'olau's eastern half slid into the Pacific Ocean in prehistoric times.
When considering things to do in Kaneohe, you should view its fascinating geological beauty, entrenched between the slopes of the Ko'olau and the bay, in an enchanting landscape, which looks like a protective wall separating it from the madding crowd of Waikiki and Honolulu.
The city is bathed by a vast body of water protected by a coral barrier. The bay at Kaneohe offers a handful of marine and beach activities. The bay is an excellent place for sailing and kayaking in calm waters. Also, for more quiet experiences, you can enjoy the "sandbar" that appears at low tide.
You can also be pleased with a good array of non-beach activities on this journey. This article addresses a list of some of the most enjoyable places you can visit during your trip to the beautiful city of Kaneohe.
The Best Places and Things to Do in Kaneohe
We have selected some of the most fun and beautiful places you can visit during your stay in Kaneohe. Whether you look for joy, peace, quietness, or even cultural or religious purposes, Kaneohe has a unique ambiance for your family. Among its variety of places and activities, its local markets and small businesses have made this town a fascinating place to pay a visit. Here are our best picks.
Kaneohe Bay and Sandbar
This list starts with some water places and activities. The gorgeous Kaneohe bay is an 8-mile-long paradise. With the collapse of the Koʻolau volcano, a portion of the caldera transformed in the bay. A reef barrier seems to close the bay on the northern side as if it would be an underwater gate.
One of the best things is the warmth and quietness of the bay's waters. This perfect location has served to shoot movies like the Pirates of the Caribbean. Also, the Kaneohe Sandbar, with its clear turquoise water, ideally be seen as if it would be a beach.
You can quickly move to the Sandbar in a boat. In the Sandbar, you can play ball games, barbecue, and picnic. However, if you feel a little bit adventurous, snorkeling on its crystalline waters, doing some kayaking, or tripping around in a paddleboard are the best options.
Five islands scatter the bay. The Mokoli'i and Coconut have unique characteristics that make them perfect for paddling around them. If you like birdwatching, the protected sanctuaries at Mokulua islands are the most suitable option for your eye sighting preferences.
Lanikai Beach
There are plenty of beautiful beaches in the world. However, we can safely state that Lanikai is undoubtedly one of the most beautiful of this enormous list. Situated only five miles away from Kaneohe, Lanikai beach is at the top of the attractions if you are pristine turquoise water and white sand lover.
As many people often prefer, a tranquil environment surrounds this paradisiac beach. The tropical setting and ocean breeze welcomes windsurfing and kitesurfing enthusiasts. Notwithstanding, you will not find some of the typical beach facilities. However, its quietness and gorgeousness compensate for the lack of facilities.
Ho'omaluhia Botanical Gardens
Kaneohe prides itself on having various inland activities as well. For example, the Ho'omaluhia Botanical Garden is a free park where you can delight by sighting its rare and endangered plants. Believe it or not, the botanical garden has a variety of green flora specimens that are native of Hawaii and also from tropical America, African countries, India, Melanesia, Malaysia, the Philippines, Polynesia, and Sri Lanka.
Have you ever wanted to visit Paradise on Earth? A beautiful view with the chance to enjoy a tranquil family picnic is a must. The He'eia State Park combines a fascinating sight with a bay fish pond and an embarkation pier at which you can start a kayak and snorkel adventure. Here's beauty is perfect for wedding celebrations.
The Valley of the Temples is a multi-faith memorial park. It is at the foot of the Ko'olau Range with a beautiful location. The most striking Sanctuary is the Byodo-In Temple. A Buddhist commemorative replica of the 11th-century namesake temple at Uji and its 900-year-old sacred bell.
The peaceful environment at the Byodo-In Temple complements colorful peacocks roaming around, black swans, and hundreds of 100-year-old koi fish. In addition, you can delight yourself with the performance of artists and take home some of the handicrafts displayed for sale.
The Temple symbolizes the centenary of the first Japanese migrant arrival to Oahu. The complex mystical temple is adorned beautifully with a golden statue of Amida Buddha.
Other Things To Do in Kaneohe
We would not like to let the opportunity pass to deliver our public, patients, and tourists with all of Kaneohe's main attractions. Therefore, we include some representative places and activities you can enjoy while in town and its surroundings.
Haiku Stairs (Stairway to Heaven)
Bay View Mini-Putt and Zipline
Nuʻuanu Pali Lookout
Golf courses
Windward Mall Farmers' Market
Friendship Garden
The touristic enchant with the things to do in Kaneohe is finely complemented by the entrepreneurial heart of its people. that's right; there are lots of things to do in Kaneohe, and one of a kind on the list is the opportunity to have a beautiful smile. A smile you can show everybody in your pictures at paradisiac Kaneohe.
At Hawaiian Smiles Orthodontics, we commit to giving you and your family a healthy and beautiful smile. Our staff strives to provide safe and gentle treatments with state-of-the-art technology. In addition, Dr. Satya Nayak is a Board Certified orthodontic specialist ensuring that you receive the best care possible.
Call us to make an appointment. We do our best to keep flexible hours to fit into each patient's schedule at any of our three locations on the Big Island in Kailua Kona and Kamuela, as well as on Oahu in Kaneohe.
Related Post: