We want to be the best orthodontist Kaneohe can offer. We have a lot of experience helping our patients achieve their dreamed smiles. The principle behind orthodontics is very simple. Your orthodontist focuses on aligning all your teeth and your jaws.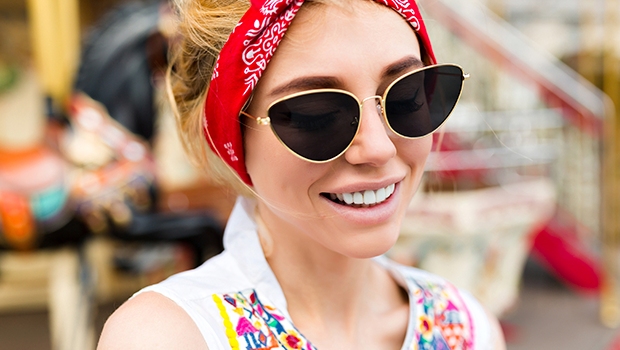 What a Kaneohe Orthodontist Uses for Treatment
We rely on various appliances to force your teeth and jaws into the right position. Don't worry. These tools only use the necessary amount of force, and even if your teeth might feel a little loose at first, we make sure that we aren't hurting anything permanently.
You might have already heard about traditional metal braces, but our dental specialty has welcomed other innovations throughout the years.
Significant design changes and advancements in materials science resulted in various options you can consider for your treatment. Self-ligating braces leverage some design variations to completely eliminate the need for additional ligatures that could harbor more bacteria and increase tooth decay risk.
You might also be interested in clear aligners that are both nearly invisible to the naked eye and removable. Teens and adults are showing more and more interest in this option because it offers a reliable yet discreet treatment option.
As a dedicated Kaneohe orthodontist, Dr. Satya Nayak and Dr. Errol Y.W. Yim aim to provide our neighbors with the highest level of care possible. We offer treatment for patients of all ages, and we like to help young patients with their dental development to ensure they avoid other orthodontic complications as they grow up.
Is There a Right Age for My Treatment?
Fortunately, no.
You can start your treatment with a qualified Kaneohe orthodontist at any point. However, the American Association of Orthodontists (AAO) does recommend starting to visit specialists like us around age 7 to make sure everything is going well.
Starting your treatment as early as possible can help prevent severe problems after your jaws and permanent teeth finished growing and settling in the wrong position. But even after you've reached adulthood, you can still engage in orthodontic treatment to correct your dental structures' alignment.
Any Other Recommendations From a Kaneohe Orthodontist?
Yes. We will always make sure that your teeth are strong enough to resist the treatment before we begin using any appliance. However, you should always be aware of the dangers of developing the periodontal disease before or during your treatment.
If you have a serious dental health issue such as periodontitis, we would recommend you take care of that with a specialist before coming for an orthodontic evaluation. Likewise, you must avoid such problems during your treatment.
To achieve the best results, you have to pay close attention to two things:
Good Dental Hygiene
Following Dietary Restrictions
The finest orthodontist Kaneohe offers will always remind you to brush your teeth after every meal and floss daily to remove any food left between your teeth or around your braces. If you are using removable aligners, remember that you should take them off before you grab a bite or drink any beverage that could stain them.
You need to consider many things when you look for this type of treatment, but your Kaneohe orthodontist will guide you through the process and help you achieve the beautiful smile you deserve.
Get in touch with our office now to start this process and set your eyes on the prize!
Give us a call at (808) 460-6243, or set up an appointment online.