Kaneohe Orthodontist
Changing people's lives through orthodontic treatment while utilizing the latest, most
state-of-the-art

orthodontic technology available.
If you are unhappy with your smile, we're here to help!
Come to our office and check the various orthodontic appliances available to patients of all ages. Children, teenagers, and adults can all start treatment with the best orthodontists Kaneohe and other wonderful cities have available. You can get your traditional metal braces or the more discreet options such as ceramic braces and Invisalign clear aligners.
Innovation is key here at Hawaiian Smiles Orthodontics. The revolutionary Invisalign system uses clear plastic trays to correct mild and moderate jaw and teeth alignment problems. Likewise, high-tech Pitts-21 self-ligating braces deliver a more comfortable experience during a shorter treatment period.
We rely on advanced technology and our signature welcoming environment to provide superior treatment options to our patients. Come and meet our talented orthodontists to start your journey towards a beautiful smile!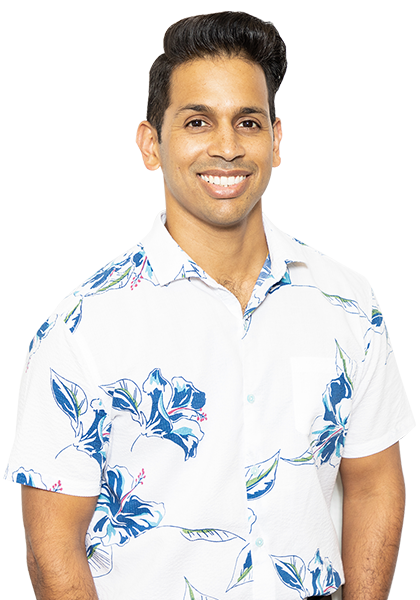 Dr. Satya Nayak
D.M.D., M.S.
"Using cutting edge treatment options and the very best in technology, we provide every patient with a beautiful, healthy smile that they can't wait to show off."
Meet The Doctors
"My daughter and I visited today for a consultation. Dr. Yim & Lani were very nice and personable. They put my nervous daughter at ease. Lani took the time to answer all of our questions with care. We look forward to working with Dr. Yim and his staff."
"Dr. Yim and his staff are very friendly and amazing. They made sure my daughter felt very comfortable each visit, and they were always readily available for any questions. They took the time and care needed for my daughter's concerns. We are absolutely satisfied and happy with the results! Being that we drove from Hilo to Kona each visit, they were very accommodating to our scheduling. I highly recommend Dr. Yim to anyone!"
"I can highly recommend Dr. Yim and his wonderful Team! The office works like a well oiled machine. Everyone working hard…but having fun too. I'm very pleased with both the service and the price. But what I'm most happy about…is my beautiful straight white teeth!! Thanks Dr. Yim and Team!!"
"We are very appreciative of the whole process for Invisalign for my daughter. The staff and doctor made this very easy to understand and are extremely helpful in every way. We couldn't be happier! Invisalign is such a benefit and really made my daughter not only happy but excited of this experience. Thank you so much!!"
"Dr Yim is the man!! I brought my 2 children in for a consultation just today and you just KNOW he is VERY experienced in his field and his staff is very friendly. I left feeling very pleased and at ease after a dentist (who obviously didn't know what they were talking about) made me very worried about my child's palate. What a kind and sweet man!"
"Dr. Yim and his staff are so great that words can't describe them. My daughter has such beautiful teeth now thanks to this wonderful team. Every time we visit for a follow up we feel like we're at a family reunion. I do not know how Dr. Yim has put together such a great team in Hawaii with the difficulties finding good long term help but thankfully he has and our family is indebted to them for everything they have done for our daughter."
"Best dentist/orthodontist on the Big Island! I was so pleased with my appointment. Their customer care is phenomenal. Very clean space, well organized. Very professional. I highly recommend Hawaiian Smiles for any dental needs!"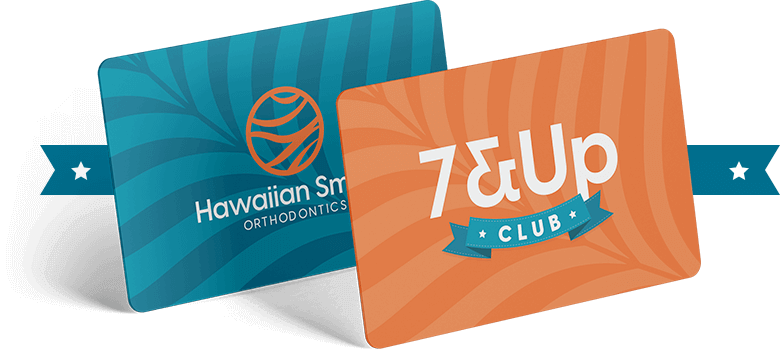 Check out our Patient Rewards
Our 7 and Up Club makes it easy for your child to get the jumpstart on their perfect smile. Our 7 and Up Club members will receive an exclusive membership card and fun incentives when they visit Hawaiian Smiles for check-up appointments to monitor their smiles.