Kaneohe, Kailua-Kona and Waimea Orthodontist changing people's lives through orthodontic treatment while utilizing the latest, most
state-of-the-art

orthodontic technology available.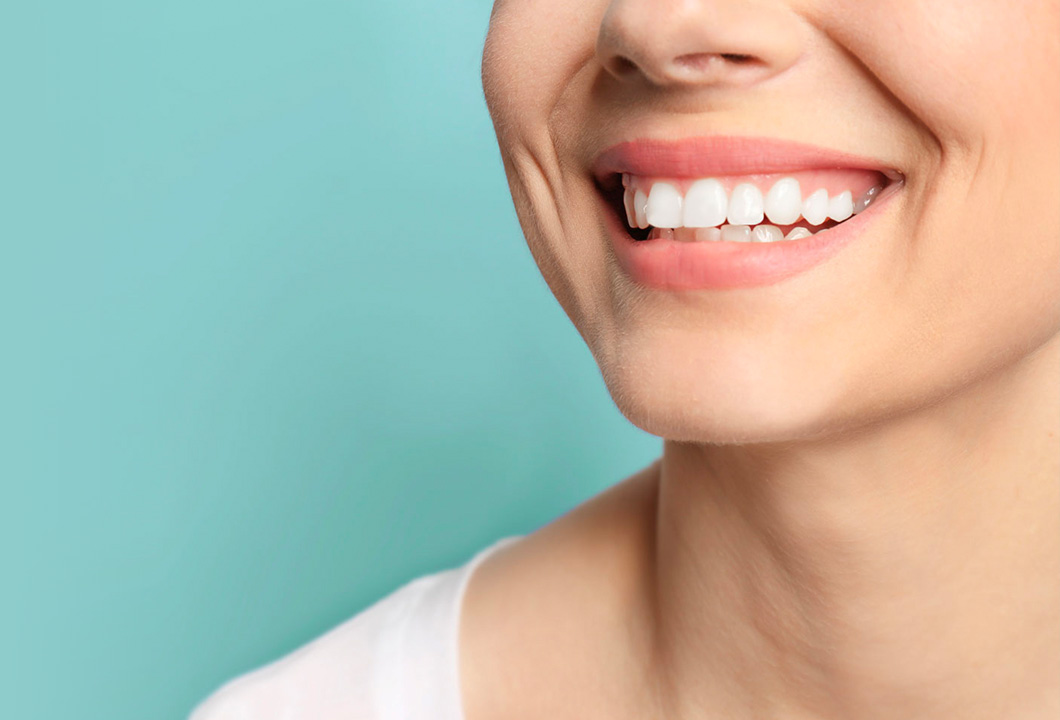 Convenient and Easy Communication
Over the course of your treatment with us, we want to make it easy for you to communicate with the doctors, staff and most importantly scheduling your appointments. Life happens and life can get busy! We make it even easier to get in contact with us. Text us: 808-247-6049 . We are text message friendly!
Invisalign® clear aligners help straighten your teeth without wires and brackets.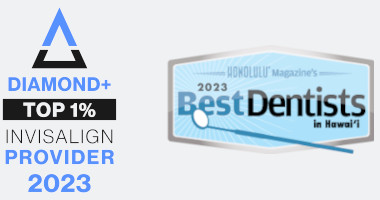 Kaneohe Invisalign Treatment
It's not just about the aligner trays. The Invisalign system also makes use of amazing software to combine the power with digital 3D graphics technology and the centuries of orthodontic knowledge to provide you with the ideal treatment. The design enables your Invisalign appliance to gradually move your teeth and avoid any potential damage while still optimizing your treatment time. You'll have to swap out your aligner trays for a new one every couple of weeks, as each should fit your mouth at every step of the plan. Here, we will take all the information we require to create a 3D model of your mouth and develop your treatment plan. These instructions go to Invisalign HQ, where they calibrate the aligners, and then they send them to us. You'll have to wear each aligner for 1 or 2 weeks and switch to the next one.
If you are unhappy with your smile, we're here to help!
Come to our office and check the various orthodontic appliances available to patients of all ages. Children, teenagers, and adults can all start treatment with the best orthodontists Kaneohe and other wonderful cities have available. You can get your traditional metal braces or the more discreet options such as ceramic braces and Invisalign clear aligners.
Innovation is key here at Hawaiian Smiles Orthodontics. The revolutionary Invisalign system uses clear plastic trays to correct mild and moderate jaw and teeth alignment problems. Likewise, high-tech Pitts-21 self-ligating braces deliver a more comfortable experience during a shorter treatment period.
We rely on advanced technology and our signature welcoming environment to provide superior treatment options to our patients. Come and meet our talented orthodontists to start your journey towards a beautiful smile!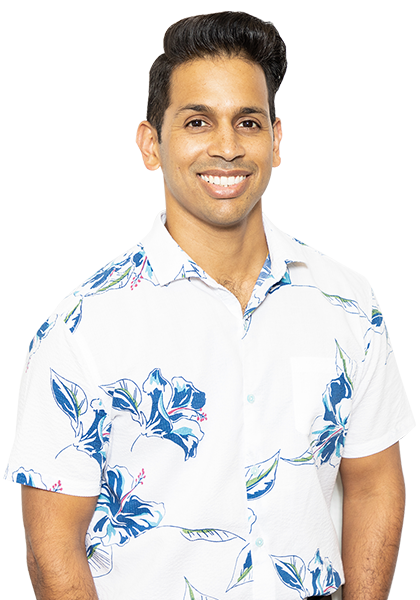 Dr. Satya Nayak
D.M.D., M.S.
"Using cutting edge treatment options and the very best in technology, we provide every patient with a beautiful, healthy smile that they can't wait to show off."
Meet The Doctors
"Recently got my braces and LET ME TELL YOU HOW AMAZING THESE PEOPLE ARE! My teeth were one of my biggest insecurities that I had and the whole staff made me feel very welcomed and loved while I was going through the whole beginning process. Within the first month of having my braces I noticed a very drastic change as well. They really focus on not only the correction of your teeth but also you as a person to be sure you are comfortable during the process. I would definitely recommend everyone to come here."
"My husband took my daughter in for her first ortho visit and the staff at Hawaiian Smiles made them feel welcomed, they were really nice and made the process for my daughter getting braces a whole lot easier, thank you Dr Nayak and the whole Hawaiian Smiles Ortho Office, Highly Recommended!!!"
"Dr. Nayak and his team are excellent at what they do. The staff is in incredibly friendly and accomodating. Other orthodontists recommended the removal of four teeth, however the specialists at Yim Orthodontics were able to come up with a plan to correct my teeth without any removals. I am very satisfied with the work they've done and would recommend them to everybody."
"My son and I have been going to Dr. Yim for check ups/braces over the last 2-3 years. Each appointment has run seamlessly, the staff is incredibly on point/friendly, their COVID protocol is reassuring, the orthodontists (Dr. Yim and Dr. Nayak) are always generous with their time, patient explanations and level of caring), and the overall processes of the practice are innovative, proactive and highly professional/detailed. The office also makes a great effort to engage/motivate their patients to take care of their teeth, which I can appreciate. We feel we are in very competent, safe and caring hands when visiting this practice. Their Treatment Coordinator, Lani, is also a tremendous asset to the company- she has helped us on multiple occasions understand the very transparent billing process, answers any questions we have, and exudes aloha and professionalism. We highly recommend Yim Orthodontics and fully understand why both our dentist, and a number of friends highly recommended the practice."
"Very professional and personable staff. So easy to fill and sign forms from my phone. I'm so glad we went with Hawaiian Smiles. Thanks Lani, Shireen, and Dr. Nayak."
"My daughter and I visited today for a consultation. Dr. Yim & Lani were very nice and personable. They put my nervous daughter at ease. Lani took the time to answer all of our questions with care. We look forward to working with Dr. Yim and his staff."
"Dr. Yim and his staff are very friendly and amazing. They made sure my daughter felt very comfortable each visit, and they were always readily available for any questions. They took the time and care needed for my daughter's concerns. We are absolutely satisfied and happy with the results! Being that we drove from Hilo to Kona each visit, they were very accommodating to our scheduling. I highly recommend Dr. Yim to anyone!"
"I can highly recommend Dr. Yim and his wonderful Team! The office works like a well oiled machine. Everyone working hard…but having fun too. I'm very pleased with both the service and the price. But what I'm most happy about…is my beautiful straight white teeth!! Thanks Dr. Yim and Team!!"
"We are very appreciative of the whole process for Invisalign for my daughter. The staff and doctor made this very easy to understand and are extremely helpful in every way. We couldn't be happier! Invisalign is such a benefit and really made my daughter not only happy but excited of this experience. Thank you so much!!"
"Dr Yim is the man!! I brought my 2 children in for a consultation just today and you just KNOW he is VERY experienced in his field and his staff is very friendly. I left feeling very pleased and at ease after a dentist (who obviously didn't know what they were talking about) made me very worried about my child's palate. What a kind and sweet man!"
"Dr. Yim and his staff are so great that words can't describe them. My daughter has such beautiful teeth now thanks to this wonderful team. Every time we visit for a follow up we feel like we're at a family reunion. I do not know how Dr. Yim has put together such a great team in Hawaii with the difficulties finding good long term help but thankfully he has and our family is indebted to them for everything they have done for our daughter."
"Best dentist/orthodontist on the Big Island! I was so pleased with my appointment. Their customer care is phenomenal. Very clean space, well organized. Very professional. I highly recommend Hawaiian Smiles for any dental needs!"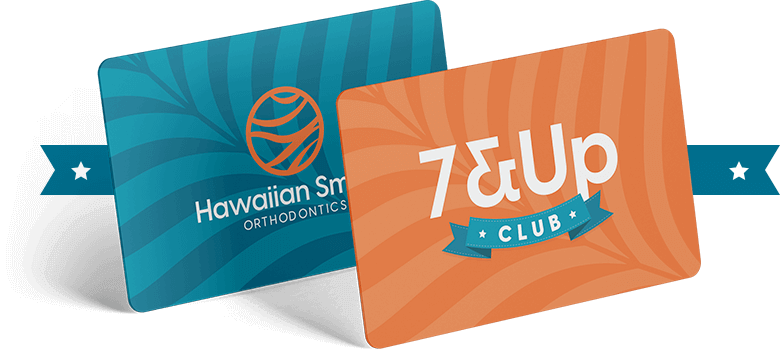 Check out our Patient Rewards
Our 7 and Up Club makes it easy for your child to get the jumpstart on their perfect smile. Our 7 and Up Club members will receive an exclusive membership card and fun incentives when they visit Hawaiian Smiles Orthodontics for check-up appointments to monitor their smiles.